Rare 2030 is a foresight study that gathers the input of a large group of patients, practitioners and key opinion leaders to propose policy recommendations that will lead us to improved policy and a better future for people living with a rare disease in Europe.
This a two year project that will end in a presentation to parliament at the end of 2020 with recommendations on the most critical areas needing sound policy.
To keep updated with the process, follow us on social media or subscribe to our newsletter.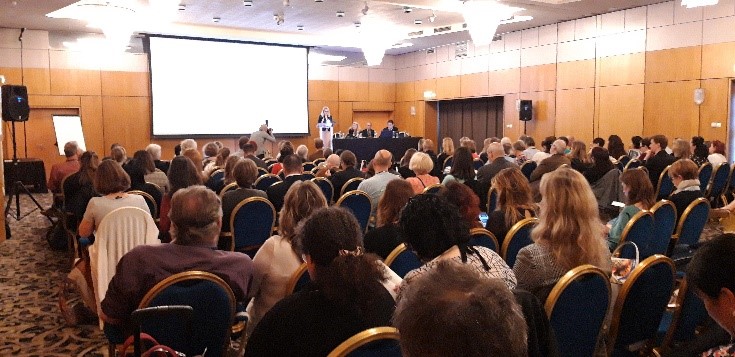 WHY IS
Rare

2030

IMPORTANT?

Since the adoption of the Council Recommendation on European Action in the field of Rare Diseases in 2009, the European Union has fostered tremendous progress to improve the lives of people living with rare diseases. Rare 2030 will guide a reflection on rare disease policy in Europe through the next ten years and beyond.
WHY USE FORESIGHT?
Foresight is a tool that identifies the emerging issues that will trigger needs for policies and provides us with different future scenarios. It sets out road maps for how we can reach these future scenarios through changes in policies and strategies so to better shape our tomorrow. Foresight is a process that will allow the production of recommendations where several stakeholders are able to explore and discuss events and identify targets.
"The health of 30 million people living with a rare disease in Europe should not be left to luck or chance. Rare 2030 prepares a better future for people living with a rare disease in Europe with foresight."
For more info about Foresight click here.